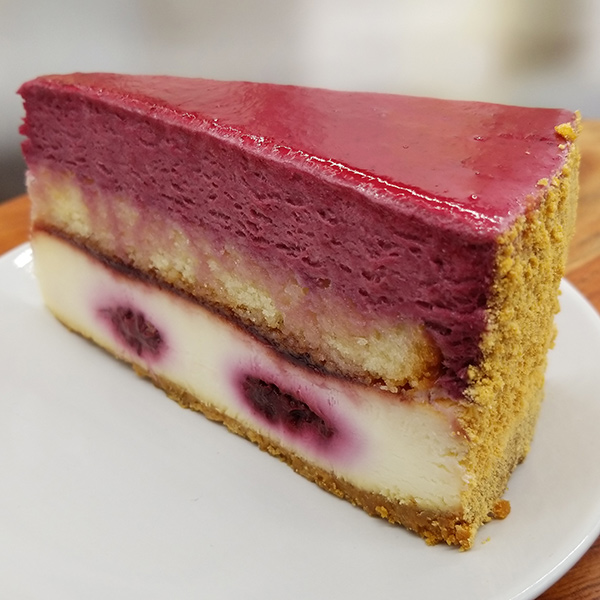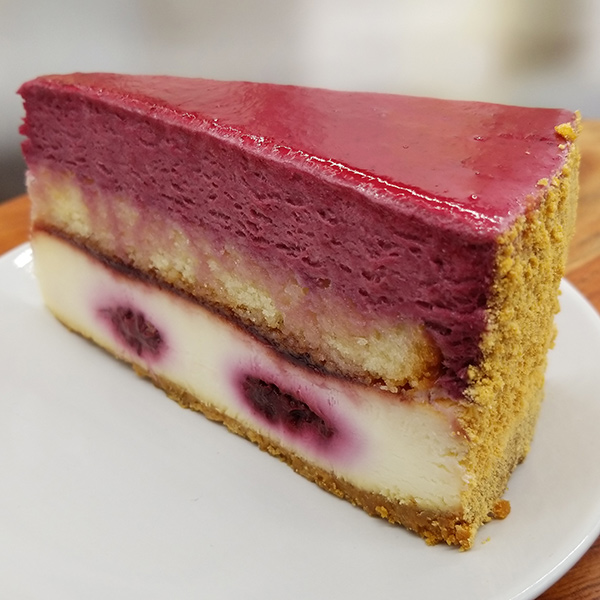 Double Decker Blackberry Cake – Whole
Creamy New York Cheesecake studded with whole blackberries in a graham cracker crust layered with blackberry jam, yellow cake and blackberry mousse finished with blackberry glaze.
Need a professionally made dessert for your weekend, event, or dinner party? Each cake or cheesecake serves 14 and comes presliced (whew!). Because NOBODY likes that slicing job. If picking up immediately, please allow at least 2 hours on the counter top to thaw.
Baked at Queen City Pastry in Mooresville, NC for SC Real Foods.