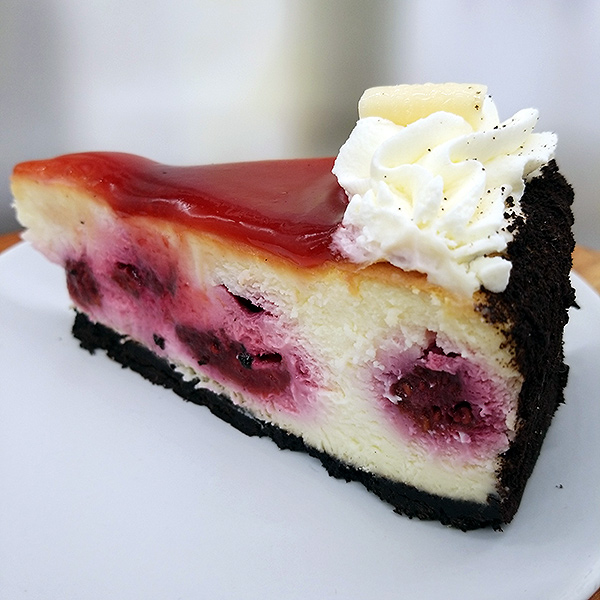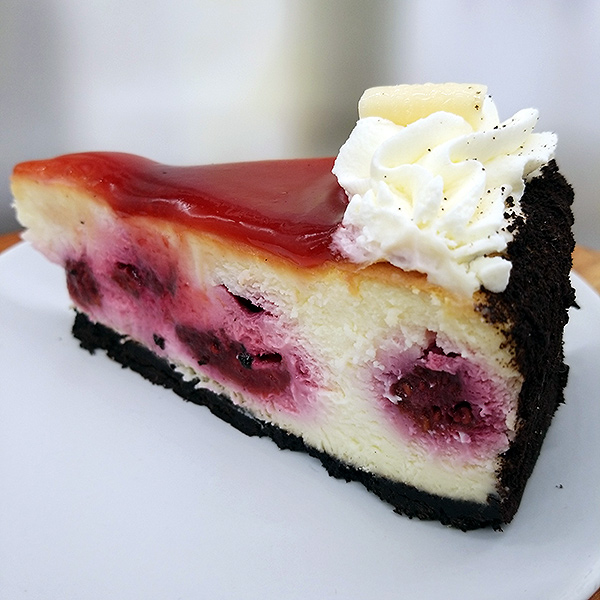 White Chocolate Raspberry Cheesecake – Whole
European white chocolate and whole raspberries are added to our rich and creamy NY cheesecake in a chocolate cookie crust finished with a whipped cream border and raspberry glaze.
Need a professionally made dessert for your weekend, event, or dinner party? Each cake or cheesecake serves 14 and comes presliced (whew!). Because NOBODY likes that slicing job. If picking up immediately, please allow at least 2 hours on the counter top to thaw.
Baked at Queen City Pastry in Mooresville, NC for SC Real Foods.